Mezzanine Floors Droitwich
Our team at Advantage can supply and install bespoke mezzanine floors for your business across the Droitwich area. Whether you want to expand storage space or create new areas of any size, we can provide you with everything you need.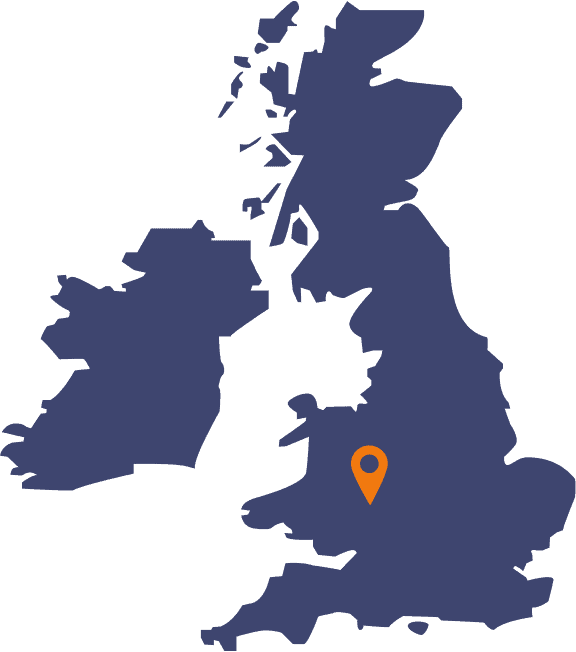 Mezzanine floor installations in Droitwich
A mezzanine floor is a semi-permanent solution that can transform your commercial and industrial spaces in Droitwich. It is a practical approach to almost doubling the amount of floor area. Consider it as a place that makes use of verticality – rather than trying to fit more into the available floor space – a mezzanine floor installation in Droitwich creates new productive workspaces. With Advantage being Worcester based, we will be able to install a brand-new mezzanine floor with efficiency and meet your vision for your Droitwich location.
Our team will work directly with you to bring new bespoke mezzanine floor designs to your commercial and industrial buildings in Droitwich. They will be fitted with fire-rated regulations, ensuring the safety of your workplace and employees, fitted for your office, warehouse, and storage spaces. We can confidently transform any space into your ideal vision to suit your budget.
Why Droitwich businesses need mezzanine floors
Droitwich businesses could greatly benefit from mezzanine floor installations. The benefits will increase your business productivity to maximum levels. If you are looking to expand your office or industrial space or you are in desperate need of trying to find more efficient ways to navigate supply chain issues, then mezzanine floor installation for your Droitwich business is ideal.
With a mezzanine floor installation, you can add up to 50% more floor space without the costly measures of other alternatives - such as relocating. Mezzanine floors can promote flexibility for your Droitwich business and provide a long-term solution for your unique needs, with our team able to assemble your mezzanine floor swiftly and safely.
Locations in Droitwich are taking advantage of working with our team to boost productivity for their business in a plethora of settings – from warehouses, office spaces, retail businesses, and storage spaces.
Advantage – your Droitwich mezzanine floor experts
We have fitted mezzanine floors for thousands of clients nationwide, with a track record that keeps clients satisfied and coming back for more. With Advantage, you'll see the difference we can make right away.
Our team will visit your Droitwich site to gather measurements and begin developing your design as soon as we've had an initial site visit with you to ascertain your requirements.
We will install fire-rated mezzanines to meet regulations to prioritise your safety. In order to do this, and keep you informed throughout the design process, we employ the most up-to-date CAD technology. This way, we can guarantee your satisfaction.
Advantage performs all types of refurbishments, offering you a full turnkey service for your Droitwich commercial or industrial space. As well as providing mezzanine floors for Droitwich, we provide solutions including office partitioning, industrial fit-outs, and ceiling systems.
Contact us today to find out how our team can provide the ideal mezzanine floor solution for your Droitwich business.
Browse our other locations where we offer mezzanine floors
If you have any questions or want to discuss any of our services, get in touch using the form below. Our experts will happily talk you through the different options available and can give you a free quotation.