Excellent Customer
Service





Excellent Customer
Service

High-quality, custom designed mezzanine floors and office fit-outs
Advantage has been designing and installing mezzanine floors, office workspaces, partitions, ceilings, and storage solutions for over 25 years. Specialising in mezzanine floors as well as full warehouse and office fit-outs, creating and transforming existing spaces into functional workspaces that maximise your valuable floor area. View our full range of solutions here.
We offer full, end-to-end customisation, including free site surveys, CAD designs with your quote, as well as hands-on consultancy to ensure you get the best results for your business. We work closely with you and your team throughout the design and installation process. We are passionate about the attentive and personalised customer service we provide from the start of your project all the way through to installation, as well as any required after-sales support.
We have worked with leading brands across the UK, including Springpack Ltd, Specsavers, Greggs, the NHS, and many more.
Providing

safety solutions

for the workplace
Not only do Advantage specialise in creating functional workspaces with a wide range of storage solutions, we also supply safety barriers & impact protection to ensure your workforce and equipment are protected from injury or damage.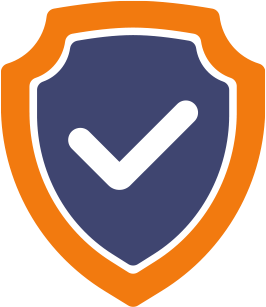 Project management specialists

you can trust
With a background in project management, logistics and operational management, Advantage Storage and Handling is confident that it can meet your every business need. Our turnkey service will see your new-build or refurbishment project through from start to finish, starting with an initial consultation and detailed, CAD-generated design.
We want to make the entire process as straightforward as possible, which is why we aim to work quickly and efficiently, with minimal disruption to your business. Whether you need new workplace storage solutions, want to open up your existing office or need to transform your office furniture and interiors, we thrive on making your ideal space a reality.
What's new in the world of storage, partitions and mezzanine flooring?
Discover the latest innovations the industry has to offer or read about some of our most recent success stories.
Advantage Storage and Handling designs, supplies and fits mezzanine floors and tailored storage solutions nationwide. Simply get in touch to discuss the details of your project with us.
Call us for your free quote: 01905 622 830
Once we've had an initial meeting to discuss your aims and requirements, we'll need to survey your site to take any necessary measurements and develop our design. This process ensures that the end result fits your brief and space perfectly, both physically and in terms of aesthetics.
Advantage Storage and Handling aims to offer its customers high-quality installations at competitive prices. However, we understand that it's not always possible to pay in full straight away. That's why we've partnered with a finance provider to offer our clients up to 100% finance on any of their purchases. Our products and services are therefore accessible and affordable and can be tailored to your individual budget requirements.
Yes. Advantage Storage and Handling can dispatch any of its products directly to you in any location across the UK. We partner with a range of manufacturers to offer you a variety of different products, with thousands of options currently available in our portfolio.
In a word, yes! Advantage Storage and Handling prides itself on using the latest CAD technology to produce precision designs and products for all its clients. So, whether you opt for our budget-friendly standard sizes – which work well for most projects – or require custom, made-to-measure products, a sleek end result is always guaranteed. We discuss all our designs with you prior to commencing work, ensuring that each and every aspect meets your requirements. You may also choose to upgrade our standard products – such as partitions, cupboards and lockers – with a variety of panels, wood veneers and trim options.
Get your free,
no obligation quote today