About Us | Advantage Storage & Handling is a leading provider of high quality mezzanine flooring and storage solutions company that prides itself on providing a complete, made-to-measure service. Independently run and with over twenty-five years of experience, we've established ourselves as one of the UK's most trusted fit out providers, injecting passion into each and every project we work on to create the perfect functional space for our clients need.
Focused on delivering excellent customer service from your first enquiry to installation and beyond, we like to ensure our customers are kept in the loop at all times and feel looked after throughout their project with us.
We only partner with reputable and long-standing UK manufacturers when it comes to our mezzanine floors allowing us to deliver high-quality competitively priced solutions that are backed by CE and UKCA markings.
We design, supply and install a wide range of solutions to maximise space and create functional workspaces for all different types of buildings and industries. We work closely with our customers to understand what they are trying to achieve now and in the future to ensure their investment is not just suitable in the present but can evolve as their business does.
Learn more about our different solutions:
Contact us today to discuss your project or how we can help you optimise the space in your existing building. No project is too big or small!
We can also deliver our workplace and safety products such as safety barriers and bollards to furniture.
Why choose Advantage Storage and Handling?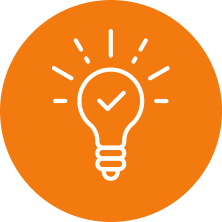 We come from a project management background, so we have the experience and expertise required to truly understand our clients' needs. We want your building to work for you and help you to optimise performance and operations by optimising your space. Our dedicated team of professionals spend time getting to know you to make sure that the solutions we provide fit you perfectly.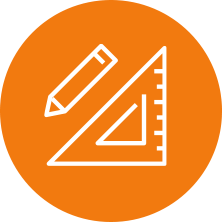 Design Consultancy: Made-to-measure Designs
Understanding what you or your business is trying to achieve helps us work with you to create the most efficient, functional design to maximise your space. We want to make sure we futureproof your investment while ensuring we deliver a solution that meets your needs and is compliant. We use the latest CAD technology to bring your design to life and make sure it works before we go to manufacture.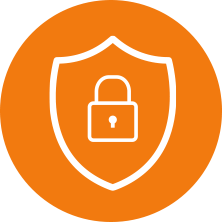 Compliancy - Building Regulations
A lot of solutions including mezzanine floors are subject to building control compliance regulations. The Advantage team have extensive knowledge and experience designing to UK building regulations and will guide you through the process to ensure you receive a compliant solution.  We ensure from the outset our designs are compliant to prevent any unwanted surprises like added costs further down the line. We also provide a wide range of safety equipment, such as pallet gates and safety barriers, to help you make your new space as safe as possible.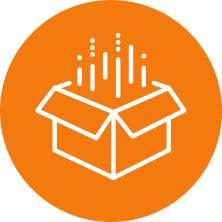 Full Package: Project Management
Advantage offers the 'full package', project managing the entire process to ensure there is minimal disruption to the business and helping your teams provide a seamless delivery. We work closely with all our customers from start to finish of their project so we can provide high-quality transformation that meets the business's needs now and in the future.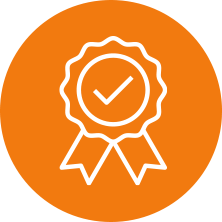 Providing excellent customer service is at the heart of everything we do, we deliver the service we would want to get as a customer. Ensuring we are responsive, friendly, attentive, communicating throughout the process to make sure you feel kept in the loop and your project is in safe hands. We want you to experience our premium service no matter what your budget or project size. With us, quality is always in reach and part of the Advantage experience.

Advantage Storage and Handling designs, supplies and fits solutions nationwide. Simply get in touch to discuss the details of your project with us.
Once we've had an initial discussion to get to grips with the objectives and specific requirements of your project, we'll need to survey your site to take any necessary measurements and develop our design. This process enables us to provide an accurate quotation and helps prevent any unexpected surprises down the line. It also ensures that the end result fits your brief and space perfectly, both physically and in terms of aesthetics.
At Advantage we pride ourselves on offering our customers high-quality installations at competitive prices. However, we understand that it's not always possible to pay in full straight away. That's why we've partnered with a finance provider to offer our clients up to 100% finance on any of their purchases. Our products and services are therefore accessible and affordable and can be tailored to your individual budget requirements.
Yes. Advantage Storage and Handling can dispatch any of its products directly to you in any location across the UK. We partner with a range of manufacturers to offer you a variety of different products, with thousands of options currently available in our portfolio.
In a word, yes! Advantage Storage and Handling prides itself on using the latest CAD technology to produce precision designs and products for all its clients. So, whether you opt for our budget-friendly standard sizes – which work well for most projects – or require custom, made-to-measure products, a sleek end result is always guaranteed. We discuss all our designs with you prior to commencing work, ensuring that each and every aspect meets your requirements. You may also choose to upgrade our standard products – such as partitions, cupboards and lockers – with a variety of panels, wood veneers and trim options.
Get your free,
no obligation quote today