Advantage Storage and Handling offers complete, turnkey packages, taking you from the bare bones to fully functional space operative in one simple step.
Our industrial fit outs cover everything from mezzanines, partitions and shelving to air conditioning, heating and electrics – for a building that's ready to move into. 
What is an industrial fit out?
An industrial fit out is the process of transforming an empty warehouse or industrial property into a space that's ready for immediate use. It provides all the services and solutions you might need to get your business up and running.  
As end-to-end industrial fit out contractors, we can also design and install any additional floors or separate work areas you might need. Indeed, our mezzanine floors and partition walls are a popular, cost-effective way of maximising both space and design in your industrial environment. We've specialised in turnkey solutions for just over a quarter of a century, so we know exactly what we're doing.  
Once any structural works have been completed, we can then move on to designing and installing any industrial equipment you might need. This includes any industrial shelving and racking required, as well as larger storage units and systems for safeguarding more hazardous materials (such as our drum and cylinder storage options). Likewise, we can supply any industry-specific workshop, lifting and safety equipment you might need, as well as designing and fitting custom, made-to-measure cupboards and furniture. 
Custom quality from the fit out experts
Everything we do is specifically tailored to you, starting with a site survey, precision measurements and CAD design. We can even produce made-to-measure bespoke pieces and colour-match your items to your chosen aesthetic. With over twenty-five years of experience to date, we're confident that we can transform any industrial property.
We've already worked on thousands of projects across the UK, creating wonderful warehouse spaces for numerous happy clients. Speak to our helpful team today about how we can transform your business with an industrial fit out.

What's included as part of an industrial fit out?

Warehouse mezzanine floors
Warehouse mezzanine floors are a great way of adding more space to your warehouse without the need for planning permission or costly moves. They can be used to create separate zones or additional storage areas. All our mezzanines come fully certified and are made to measure for your industrial fit out.

Storage mezzanine flooring
Storage space is a valuable asset for any industrial premises. Increase your available storage by adding a new storage mezzanine to your warehouse. Full structural and loading calculations are part of our individualised CAD design process, guaranteeing safety. 

Our pallet safety gates help to keep your employees safe while they're working on the mezzanine floors installed as part of your new fit out. Whether they're loading or unloading products, they're guaranteed not to fall with this system in place.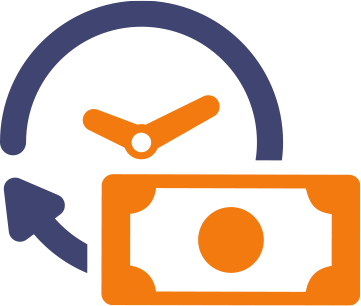 Industrial fit outs: delivered on time and on budget
We put a lot of thought and effort into our industrial fit outs, because we want to make sure that your business is the best it possibly can be. We're also aware that you're eager to get started. You don't want to be waiting around for months while we work.
Luckily, all our solutions can be installed relatively quickly. Mezzanines and partitions are much easier to complete than full structural refurbishments, for example. We have a track record of timely delivery, meaning that your high-quality industrial work should be completed in no time, no matter what your brief. 
Advantage provide a full industrial fit out service bringing your vision for that new, or existing, warehouse or building to life.
Working closely with you from our first meeting, where we get to grips with your available floor area and the business's requirements, through to design and installation. We ensure you maximise that valuable space and get the solution you want within your timeframe and on budget. Specialising in industrial fit outs of warehouses, we supply and install solutions such as mezzanine floors that immediately increase usable area for much needed additional storage, those extra office spaces, new break out areas, production or workspaces, toilets, kitchens and much more.
We also do all the associated fit out including partitioning, electrics, plumbing, windows and flooring - all the way through to final finishing touches - such as furniture, allowing us to deliver your project with maximum efficiency and with minimum disruption to your business and internal stakeholders.