Mezzanine Floors Coventry
For over 25 years, Advantage has been designing and building mezzanine floors in Coventry and the surrounding areas. We are a knowledgeable and trustworthy supplier and fitter of mezzanine floors with a long list of satisfied clients. Speak to the team today to get started on your mezzanine floor installation with experienced advice from our team.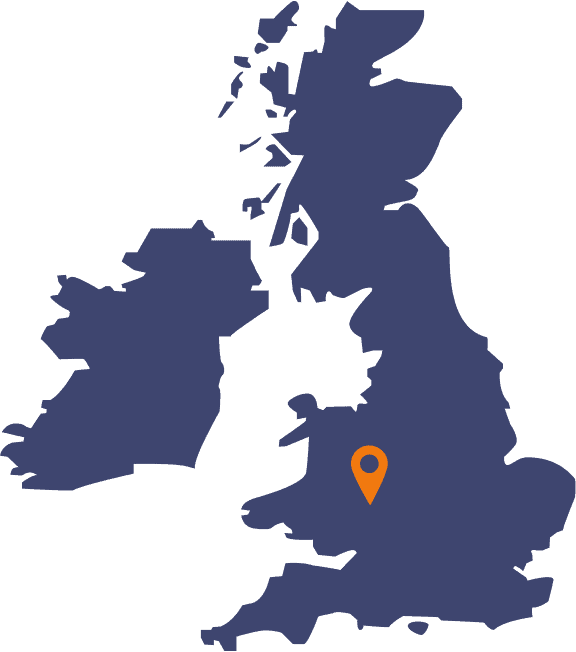 Mezzanine floor installations in Coventry
A mezzanine floor installation is an excellent way to give your expanding business some breathing room. A mezzanine, which is installed between a building's floor and roof, is a cost-effective way to expand available space for your Coventry business. As a semi-permanent installation, a mezzanine doesn't normally require planning approval, meaning it can be fitted in a very short space of time to give your Coventry business that much-needed space for extra storage, a breakout room, new offices or a private meeting room.
Located centrally in Worcester, Advantage is a trusted supplier and installer across the West Midlands – able to fit your new mezzanine floor installation in Coventry and the surrounding areas, to the highest specifications. We provide complete turnkey solutions, collaborating with you from design to supply, installation to commissioning of the finished mezzanine. We use the latest design techniques to create the space that you need, whilst managing all the safety regulations and compliance, including fire safety, if required, to ensure that your Coventry business can benefit from its new mezzanine with total peace of mind and minimal disruption – all within your allocated budget.
Why Coventry businesses need mezzanine floors
Has your Coventry business grown and now needs more space for production, storage or offices? A mezzanine level is the ideal solution for answering your company's need for greater space. Without needing to extend your building or having the inconvenience of a costly move to new premises, a mezzanine floor installation can add up to 50% more floor space to extend working areas and create greater efficiency in storage or production. For more ideas on how a mezzanine can benefit your business, see our blog on the Benefits of Mezzanine Floors.
Businesses in Coventry, like yours, are seeking ways to maximise available space in their current location without incurring the expense of relocating, and a mezzanine floor installation is a perfect way to achieve this goal at a very competitive price. Locally situated, Advantage is on hand to ensure a prompt and pain-free installation.
Advantage – your Coventry mezzanine floor experts
Advantage has many years of experience in the area of mezzanine floor installations in Coventry and across the country. With a long list of satisfied, high-profile clients, you can be confident that we are a firm you can trust with an installation that is perfectly fitted to your specification. Our skilled design team will assess your requirements, measure your Coventry premises, create CAD designs to plan your new mezzanine and then complete the work around your business hours for the least disruption to your workflow.
We can assist with all of the intricacies of building regulations, determining if a fire rating is needed, in addition to supplying any safety elements needed to prioritise the protection of all individuals utilising the mezzanine.
We provide a full turnkey solution for your mezzanine installation. From the initial consultation and design through to post-installation maintenance, including furniture, fixtures and fittings, Advantage can take care of every step of the journey to your Coventry business's perfect mezzanine installation.
Browse our other locations where we offer mezzanine floors
If you have any questions or want to discuss any of our services, get in touch using the form below. Our experts will happily talk you through the different options available and can give you a free quotation.