As experts in our field, we can provide any type of shelving depending on your requirements. We have over twenty-five years' experience, making us a storage shelving partner you can trust.
Unbeatable practicality, reliability and versatility
You'd be hard pushed to find a home, warehouse or office without any shelving. Shelves are such useful solutions for keeping spaces organised, allowing us to store things safely and find things easily. They're such a versatile solution, too. Whether you need a small, elegant shelf to store books and trinkets in your shop or have thousands of heavy, bulky items to store in your warehouse, we have the perfect solution for you. In fact, all of our shelves are custom measured, CAD designed and tailor-made to fit your warehouse. When stored correctly, items are less likely to get damaged. They're also less likely to cause any harm, since they won't be left lying around where they could result in trips or falls.
Advantage Storage and Handling has been designing and fitting practical, custom-made shelves for its clients for over twenty-five years. We complete all of our installations to the highest possible quality, also delivering in a timely manner to ensure minimal disruption to your business. We even offer flexible, out-of-hours appointments upon request, so that you can continue your usual activity as we work. As a comprehensive service, we'll provide expert advice and guidance throughout and will help you achieve your design dreams, too.

Mobile shelves are great space savers. Because they are on wheels, you can slide them across the floor easily, accessing any materials you need before pushing them back together to save floor space. They are also great for archiving or for museum use.

We provide all types of industrial racking and shelving solutions for large, bulky and heavy-duty goods, including pallet, drive-in and cantilever racks.

Archive shelving is perfect for storing boxes of important files and documents. It helps to keep your paperwork and office material organised, in addition to providing protection.

Long-span shelving is a type of heavy-duty storage capable of accommodating larger loads. It can be joined together and extended lengthways to suit your available space.

Rivet racking and shelving
Rivet racking and shelving offers unbeatable strength and value. The shallow beam profile provides increased storage capacity whilst maintaining strength and is a useful alternative to other types of racking and shelving.

Multi-tier shelving systems
Muti-tier shelving is a space-efficient storage solution consisting of different levels connected to one another via walkways and staircases. They maximise the use of vertical space, also facilitating accessibility.
Why the right shelving is essential
The right shelving could be a game changer for your business. For example, if you have lots of important paperwork lying around your office, an archive shelving system could save a lot of time and stress when you need to find a specific document. Having a well organised space makes a world of difference!
Keeping things in boxes or files also prevents any irreparable damage. Moreover, you wouldn't want to store heavy, industrial items on a weak, poorly built shelf. It's important to ensure that the shelving you install meets both weight and safety requirements, in order to prevent any workplace accidents. As expert shelving suppliers, we do all your weight calculations for you as part of our design process, so you can rest assured that our shelving systems will never let you down.
There's no shelving project we can't handle. From standardised, industrial shelving that meets international standards to complex, multi-level shelving systems with their own staircases and walkways – we've thought of it all. And if we haven't thought of it, just let us know and our dedicated design team will get to work. We can even build mobile shelving systems that work around you. In fact, we recently built an adjustable, mobile shelving unit for a local museum, consisting of 198 different bays at 3.5 metres high. We then integrated this shelving system into their two new mezzanine floors, linked by a central staircase, proving that creativity is our strong point.
To find out how we could transform your office or warehouse into the wonderful workspace it deserves to be, simply contact our experts to start working on your own unique shelving design.
Start designing your ideal storage and shelving systems today.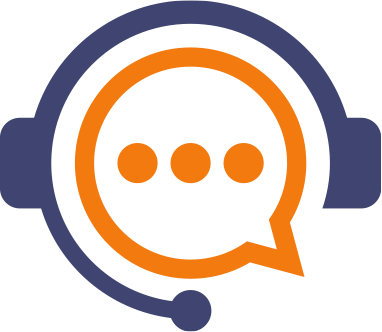 Because we are a turnkey service, we go above and beyond to deliver exactly what our customers want. In addition to providing you with top-notch shelving systems – designed to your personal specifications and fitted in person by one of our expert installers – we also provide all the associated services you can think of as part of our complete fit-out service. From safety features like handrails to equipment that can assist you when lifting and handling goods, we can provide it all – making sure that your new storage and shelving system truly works for you.