Safer work environments with mezzanine pallet gates
Pallet gates are essential when installing a mezzanine floor for storage as it enables the safe loading and unloading of products and materials without having any exposed edges. They have been specifically designed to eliminate hazards when moving pallets from one level to another, and depending on space and how the products or materials will be loaded will impact which pallet gate is best suited.
We offer bespoke mezzanine pallet safety gate designs to ensure you can provide a safe working environment and ensuring your safety gate fits the exact measurements of your mezzanine leaving no room for error.
Why choose a mezzanine pallet gate?
Safety is paramount if you have an exposed edge on a mezzanine or other platform in a building where your workforce will be working at height.
Pallet or safety gates have been specifically designed to ensure while carrying out the relevant activity that operatives are protected from the load falling, but also once being unloaded that there is no time at which the edge will be exposed. This is important as potentially cheaper solutions like sliding barriers rely on individuals being diligent in closing them.
You should also always ensure that your selected solution meets HSE regulations, Building Regulations, and offers maximum safety for your team.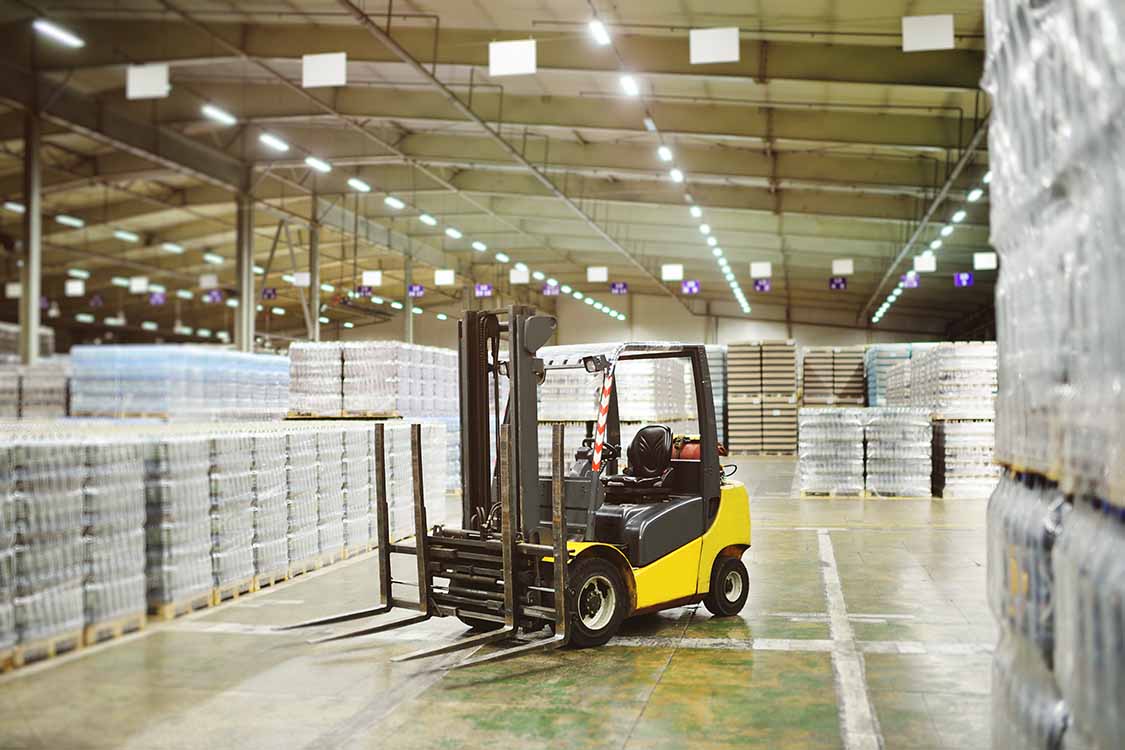 Mezzanine pallet gate sizes for safe working
Safety or pallet gates generally come in standard sizes:
UK Pallet 1200mm x 1100mm
Euro Pallet 1200mm x 800mm
Bespoke sizes of pallet safety gates can be made to measure to fit your mezzanine. Talk to one of the team if you have any specific requirements and we will be able advise on the best solution. Find out the cost of mezzanine pallet gates for your space - send an inquiry.
Selecting your mezzanine pallet gate or lift
The type of mezzanine safety pallet gate you decide on will depend on the size and height of your pallets, to ensure the operatives are properly protected. Please talk to one of the team about the best pallet gate or lift for your exposed edge.
Up and over pallet gates
Up and Over pallet gates the operative simply pulls the pallet gate down to open the external loading edge, the pallet is then placed on the floor by a forklift truck. The pallet gate ensures the operative waiting to receive the goods is protected by a barrier until the load is stable. At this point the gate can now be pushed back down closing the external edge and allowing access to the goods.
Bi-swing or double door mezzanine safety gates
Bi-Swing or double-door safety pallet gates are ideal for higher pallets. The spring-loaded gates move back into position to restore edge protection as soon as the pallet has been moved away from the loading area.
Floor or wear plates
When purchasing a safety or pallet gate we recommend including an aluminium chequer wear plate to protect your floor and ensure pallets do not catch on floor edges when loading on off-loading.
We offer a supply and fit service on all our pallet gates, please talk to one of the team about installation of your mezzanine floor. Our team has extensive experience in helping customers to choose the right pallet gate for their mezzanine.
For help or to order a pallet gate for your mezzanine floor, don't hesitate to contact us and we will be happy to assist you further.
Discuss your needs with one of our experts.
As with most risk assessments, the priority is identifying hazards including falls, injuries, improper operation, inadequate maintenance and structural failure.
Once all risks have been identified an assessment will evaluate and prioritise the likelihood and potential severity of the risks. Control measures will then be put into place to prevent accidents and reviewed and monitored regularly to maintain a safe work environment.  
Absolutely, a mezzanine pallet gate is designed to be used for safe loading and moving stock between levels following safe-use procedures. 
Gate Operation: Opening the gate fully to provide unobstructed access and locking it securely in position to avoid accidental movement when

loading

and unloading. 

 

Load Capacity: Being aware of the maximum load capacity for your

mezzanine pallet gate

and making sure this is never exceeded.

 

Safe loading protocol: Proper stacking and securing of loaded stock using appropriate equipment and correct lifting techniques.

 

Training: All staff using the

mezzanine pallet gate

must be adequately trained in the correct operation adhering to all manufacturer's instructions and established safety rules. 

 
There are a variety of alternatives to mezzanine pallet lifts but when considering alternative options certain factors come into play such as load capacity, operational efficiency, space constraints, safety requirements and cost. You may want to also consider versatility as other options can be relocated with ease. Below are a few of the alternatives out there. 
Forklifts: One of the most utilised bits of warehouse equipment. Forklifts can easily move stock between levels and can be driven to other locations within your warehouse, making them versatile machines.

 

Mezzanine Pallet Gate: Often used alongside forklifts as the gate allows stock to be placed upon it with a barrier protecting the staff on the mezzanine. Once the forklift clears the area, the barrier is raised whilst simultaneously lowering another on the edge side of the gate. 

 

Conveyor Systems: A conveyor system takes up a lot of space and is secured in position. If a high volume of stock is being regularly moved between levels, then this may be the choice for you. If not, then you might find it unnecessarily taking up a lot of warehouse space. 

 

Scissor Lifts: Operating similarly to a forklift, a scissor lift can move goods between levels with stability and security but have a much smaller load capacity than forklifts and

mezzanine pallet lifts

. You would also have to employ a system to load onto the scissor lift and sliding barriers on the mezzanine for safety.

 

Pallet Jacks: Pallet jacks are often found in warehouses and are a great piece of machinery for easy and efficient movement of goods. However, to use them between levels would involve having ramps in place and this could cause unnecessary duress on your staff. 

 
When it comes to safety in the workplace there is no room for cost-cutting. Purchasing a second-hand gate may seem the economic option but if it does not function correctly and the worst should happen it could be disastrous. However, the cost of a mezzanine pallet gate is not something to be concerned about. Prices vary depending on material and size but unless you are after bespoke dimensions then you should be looking at between £500 and £1200. If your requirements are bespoke, then factors such as design complexity and features can contribute to the price. Discussing your personal requirements with Advantage will help us to give you the best product at the best price.  
Mezzanine gate requirements vary depending on safety guidelines, regulations and standards specific to your location and industry. However, there are a few common requirements that should be considered when choosing the right gate for you.  
Dimensions:

Mezzanine gates

should be designed to adequately cover the access points preventing any risk of falls and be tall enough to be unable to climb. The dimensions should also comply with your local building regulations. 

 

Structural Integrity:

Mezzanine gates

must be built to ensure they are capable of carrying the loads they are intended for. They must also be built using strong and durable materials. 

 

Safety Features: There should also be appropriate safety features in place for the operation of a mezzanine gate including locking mechanisms that prevent unintentional locking and opening, handrails, kick plates and mesh panels to prevent falls. 

 

Maintenance and Compliance:

Mezzanine gates

should comply with local safety regulations and building standards and be regularly maintained and inspected to ensure safe operation and immediate repair when necessary. 

 
It is advisory to consult with safety professionals, local authorities and the experts at Advantage to make sure your intended mezzanine gate complies with all regulations, offers the safety required and can perform its intended task.  
Learn more about pallet safety gates
If your mezzanine floor was installed some time ago, you may have opted for the low-cost option of a sliding rail for pallet access, as pictured in the main image above. Even when used in conjunction with a site-specific risk assessment, this system still relies on operators remembering to slide the bars back after use…
Read More