Office Fit Outs Birmingham
Advantage are an expert provider of full office fit-out solutions across the Birmingham area. From managing your plumbing and electrics to designing and installing partitions as well as providing top-quality finishing touches like furniture, we are able to help transform your Birmingham business into the ideal working environment you need to grow or ensure greater continuity of operations.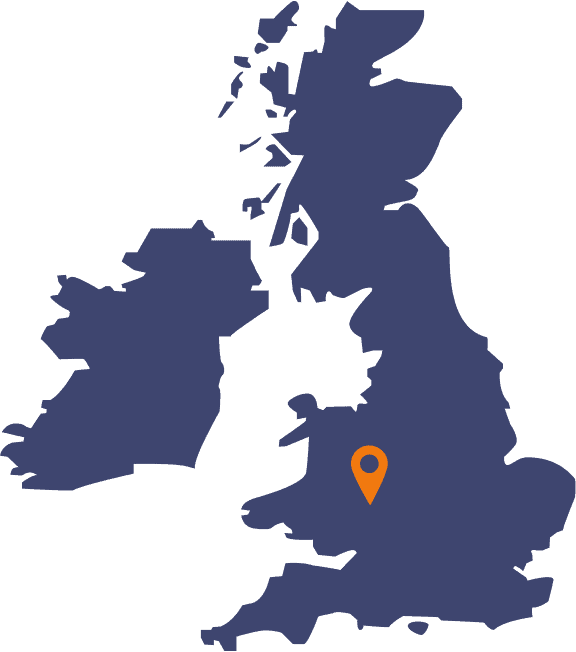 Trusted office fit out company in Birmingham
At Advantage, we have over twenty-five years of experience in providing office fit outs to various industries and satisfied clients. Whether your Birmingham business would benefit from a mezzanine floor for new offices or a partition system to create designated zones within your workspace, we can help you design the perfect layout and can even provide the perfect furniture to suit your plan and desired atmosphere. With our expert designers available to advise and the latest CAD software that can be used to help you visualise potential plans, we can bring your vision to life. Perhaps you'd like to include a quiet area, cafeteria, break room or new meeting spaces, for example.
Whatever it is you're looking for, we help to create offices that your team will want to come to work in. As a locally based Worcestershire company, we are within easy reach to make your Birmingham office fit out as smooth and pain-free a process as possible.
Why you should fit out your Birmingham office with Advantage
An office fit out can completely transform your Birmingham office, whether you're starting with a blank canvas in a new building or have a tired space in need of renovation. A fit out can benefit both your workforce and your clients in a myriad of ways. A well-planned and organised office can improve the efficiency and productivity of your business, creating a space that your team will feel motivated and enthusiastic about working in – and relaxing in during break times – all the while creating the professional look you want to present to clients. With an impressive list of contented clients, your project is in expert hands. We are with you from start to finish to create the vision you want your workplace to have within your budget.
Advantage – your Birmingham office fit out experts
With extensive experience in redesigning and bringing spaces of all different sizes and from a wide range of industries to life, we have the knowledge and expertise required to confidently support your goals and objectives to achieve that perfect office fit-out project. Located in Worcester, we are ideally placed to work with companies in and around the Birmingham area.
Why not call us and talk to one of our team who will be happy to help you kick off your fit out project?
With our comprehensive list of office workplace solutions, we can offer you a full fit out that is guaranteed to transform your space into the ideal working environment. From expert design consultation and surveying through to installation and final fit out, we pride ourselves on the full turnkey service we provide our customers making the experience as stress-free and easy as possible.
If you have any questions or want to discuss any of our services, get in touch using the form below. Our experts will happily talk you through the different options available and can give you a free quotation.