Office Fit Outs Worcester
At Advantage we design, supply and install full office fit out solutions for companies in Worcester and the surrounding areas. Whether you need standard partitioning, stylish glazed screening or a total fit out, we can transform your workspace, from the initial layout, through to the final finishes such as, carpeting, furnishings and decoration.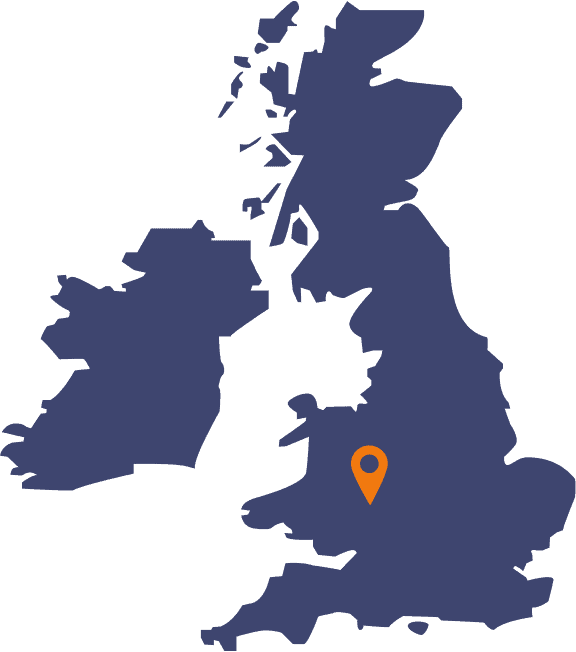 Trusted office fit out company in Worcester
Located within Worcester itself, Advantage is ideally positioned to provide your company with all that it needs to complete its office refurbishment or total fit out. With over 25 years of experience in installing mezzanine floors, partition systems as well as a wide range of storage solutions. Our experienced team will work with you to design and install the perfect solution for your office fit out.
Whether your office space has become tired and outdated and needs a facelift, or you are moving into a 'white box' premises and want to create an ergonomic office from scratch, we are able to work with your vision and budget to create the ideal workspace for your Worcester team. We create CAD designs of the planned work, breathing life into your vision, to create spaces that your staff will enjoy working and being productive in
Why you should fit out your Worcester office with Advantage
An office fit out for your business is an ideal way to refresh your space or give it that professional look, while creating a comfortable and supportive environment for employees. Your office fit out will offer a more versatile and productive workspace, enabling you to create break out rooms, meeting spaces and even areas for staff to rest and relax over lunchtime. With a wide range of sleek and modern office furniture, which can be designed in line with your company's branding and vision. Bringing your space to life and creating lasting impression for clients or customers who visit your office in Worcester.
Our goal is always to offer excellent customer service, starting from the initial conversation and design process through to the final commissioning of your new office fit out. Guaranteeing that you will have that finish your team desires, all tailored to your company requirements and budget.
Advantage – your Worcester office fit out experts
Ideally located within the city of Worcester, our Advantage team specialises in installing office fit outs for businesses in Worcester and the surrounding areas. With a wealth of experience working in many different sectors, installing a wide variety of office and storage systems, we pride ourselves on the expertise we can offer in creating the perfect office fit out to create that ideal working environment for your teams.
We will also work with you to deliver your project with minimum disruption to your day-to-day operations.
Advantage specialise in providing full turnkey solutions for Worcester office fit outs, including stylish and contemporary partitioning, interior décor, and furnishings from our large catalogue of suppliers. We work with you to see that your vision is realised, from the first CAD design plans to your finished refurbishment or total fit out.
If you have any questions or want to discuss any of our services, get in touch using the form below. Our experts will happily talk you through the different options available and can give you a free quotation.