Office Partitions Birmingham
Advantage designs, supplies and installs office partitions for a variety of Birmingham businesses. Whether you need wall-to-ceiling partitioning or acoustic screening to partition off smaller sections of an open-plan space, we have your project covered.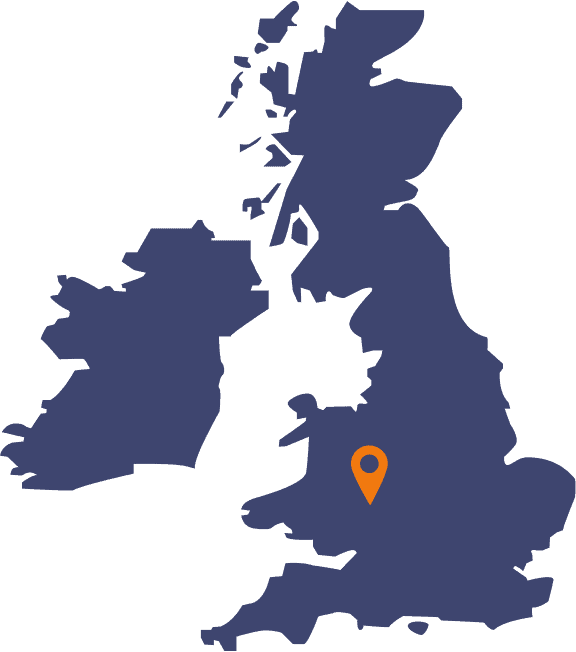 Office partition installations in Birmingham
So, your business premises is needing a change - perhaps it's crying out for an upgrade or simply needs more storage space. If this is the case, then partitioning could be the answer. Office partitions are a great way to create new facilities for staff, such as restrooms and kitchens or private rooms for management meetings. If your office is a large, open-plan space, then partitioning with screens may be the perfect way to boost staff productivity by giving them greater privacy and improved acoustics, without compromising on the open feel or natural light.
Office partition systems can be created using a range of trims, finishes and panels and can also be matched to your brand colours. Furthermore, installing partitions is a cost-effecting alternative to opting for an expensive move or a total refurb. More and more Birmingham companies are choosing these partition systems, as they are quick to install with minimal disruption and can completely transform your working environment.
How Birmingham offices can benefit from partition systems
Office partition systems are a fantastic way to maximise the space that your Birmingham office or warehouse has. Without space to expand within the city location, rearranging the available space more effectively to maximise the building you already own makes so much sense. What's more, optimising space with partitions allows you to create the additional areas you need, within the areas you're already maintaining and heating, so the developments you make won't impact your heating bills.
Ready to use your current space to its full potential? Opt for a redesign with Advantage. Our team is incredibly adept at the installation of office partitions quickly and affordably often in just a matter of days, keeping potential disruption to your business to an absolute minimum. Choose from our extensive catalogue of commercial items or order bespoke pieces to make your company space completely unique.
Advantage – your Birmingham office partition experts
At Advantage, we specialise in installing office partitions in Birmingham and the surrounding areas. Based locally in Worcester, we are ideally positioned to work with businesses in and around Birmingham.
We have many years of experience helping customers to design, supply and fit their perfect office partition system, and we have an impressive catalogue of furniture styles and colours, as well as the expertise to design bespoke items according to your brief.
We pride ourselves on being able to meet your expectations and always deliver a high-quality transformation for you on time and on budget, with the smallest amount of upheaval possible.
Advantage is pleased to offer complete turnkey solutions for your Birmingham office or industrial space fit out with modern and sleek office partitioning. From the initial CAD design plans, we will work with you to see your vision becomes a reality with the final installation. We take care of all the details for you.
Get in touch today to find out how we can provide the ideal office partitions for your refurbishment project.
If you have any questions or want to discuss any of our services, get in touch using the form below. Our experts will happily talk you through the different options available and can give you a free quotation.